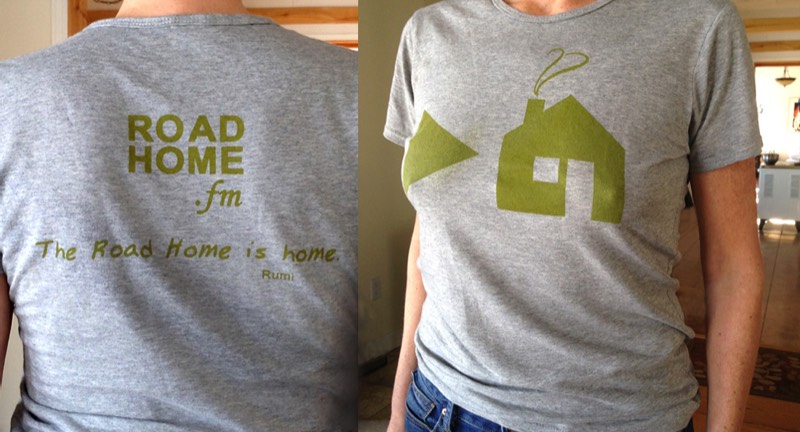 T-shirt Celebrating Rare Internet Radio

In support of www.roadhome.fm - $35, plus GST (shipping included)

www.roadhome.fm is Bob's internet radio station streaming the CKUA program The Road Home, 24/7. These high-end Jerico brand shirts are made from organic cotton and bamboo. GREY or CREAM. Sizes for men and women - email us with size: info@roadhome.fm.

Suggestion: do not push play button without permission!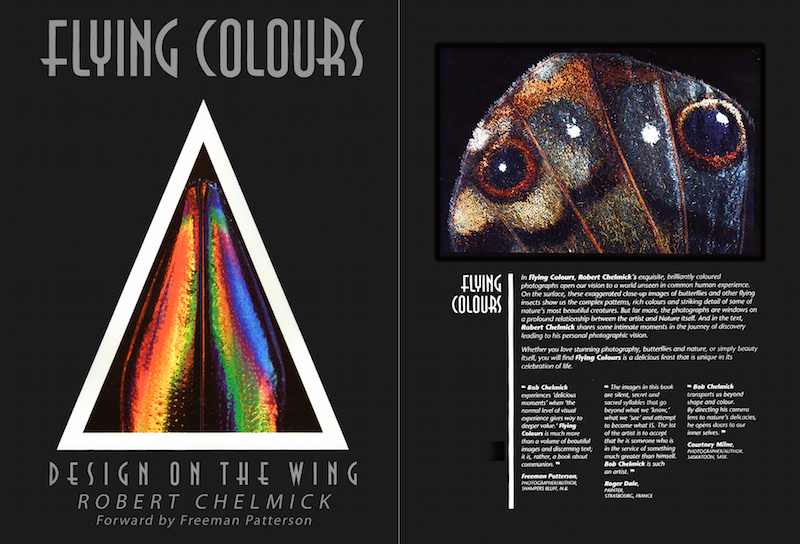 Book: Flying Colours - Design on the Wing

Last remaining first edition copies Collector's Price (signed) - $50

80 Pages, 8.5x11 inches, all forty-seven images from the international traveling exhibition in full colour, forward by Freeman Patterson, afterward The Science of Butterflies by Bert Finnamore PhD, award-winning book design by Will Jang.
Lithograph (offset): Cello (for Shawna) 24x34 inches - $70

This Chelmick poster was printed in 1988 on fine heavy stock with a varnish finish. Can be signed. Shipped in mailing tube.
Recommended treatment: dry-mount or plaque-mount with luster laminate.
Inquiries about original art prints welcome.

Commissions considered. Contact